For its 30th edition, the Carnival of Marseille has turned into a parade of savours!
An event not to be missed!
Want to enjoy a colourful, festive and tasty moment? Come and celebrate the arrival of spring with the Carnival of Marseille on March 30, 2019 from 2pm, in the heart of the Borély Park, totally redecorated for the occasion. You will enjoy an afternoon of rhythm with the 4 "brigades" composing the parade, and you will discover the French cuisine, the flavours of the world, the delicacies and sweets in the land of chocolate and finally finish on a note of Mediterranean food.
Young and old alike will discover many artistic activities and creative and offbeat shows, the result of many weeks of rehearsals, and succumb to the contagious madness of dancers, floats and other carnivalists!
Delicacies in the spotlight
The Phocaean City is celebrating the Marseille Provence Gastronomy 2019 event, and Carnival is no exception. Like its predecessor, who celebrated love with a voluptuous parade, 100,000 spectators are expected to enjoy a celebration of gastronomy in all its glory.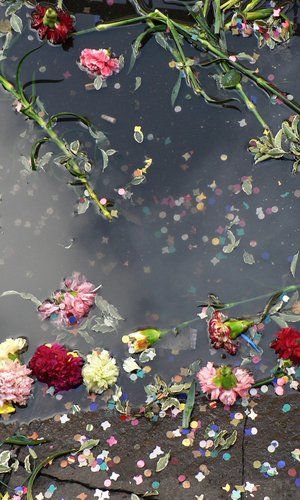 It is as a banquet that the guests of the carnival will try to satisfy the taste buds of the King of the Carnival Bamboche I, by embarking on a quest to offer original culinary proposals. These dishes will be presented to him, and the sovereign will swallow them one after the other from his enormous throne until the final explosion...
Offbeat costumes, fanciful sets, lively music and a good atmosphere will delight you during the "Farandole de Toqués".
For more information, you can find the full programme of the event on the city's website, by clicking here..
Celebrate the Carnival in Provence
The Carnival of Marseille and its parade of flavours remain a must to celebrate the arrival of spring. However, other fanciful parades are expected in Provence. We have selected below the 3 most original carnivals to be held soon in our beautiful region:
Carnival of Aix en Provence: Taking place on April 28th from 3pm to 6pm from the Rond Point Turpin, the parade will focus on the theme " The Weavers' Caravan ". Bring your most colourful costumes and join the party!
Carnival of Istres: On April 27th from 3pm to 6pm, come and immerse yourself in the cartoons of your childhood, going from Avenue du Palio to Esplanade Charles de Gaulle. The Enchanted Armoury, Good Night the Little Ones or Winnie the Pooh, so many heroes who will lead you into a farandole.
Carnival of La Ciotat: Want to travel? Come on April 6th from 3pm to 6pm on the Old Port of La Ciotat, for an Exotic Carnival. Dance with your family with musics from all over the world!
Bring your best disguise!