Would you like to enjoy a relaxing walk to visit Marseille? We have designed a small tour perfect for you.
Take an excursion to the heart of Marseille's culture and enjoy the historical heritage of our beautiful city. To start, why not take the Petit Train de Marseille which starts from the Old Port and will take you to Notre Dame de la Garde. From there, you will have a splendid view over the whole city. This will reduce the effort of walking up the hill and the experience is very pleasant.
And for those who really don't like to walk, the city has made bicycles available, a kind of Velib of Marseille to let you discover the city without getting too tired.
Remarkable places :
- Terrasses du Port
- Cathedral of the Major
- Marseille Opera House
- Our Lady of the Guard
- Place Castellane

Hike Info
Distance:


7.91 kilometers

Difficulty:




Duration:


1 hours to 2 hours
Points of Interest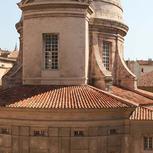 The Museum of Arts of Africa, Oceania and the Americas has the second largest collection behind the Louvre. Located in Marseille, in the heart of the Vieille Charité, it is a must-see museum in the Phocaean city.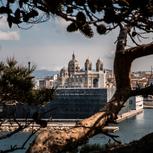 It's the Cathedral of Marseille! Its real name is Cathédrale Sainte-Marie-Majeure, but we locals call it La Major. Standing proudly from the quays, it's the first thing the sailors see when they arrive in Marseille.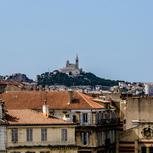 The Bonne Mère is known all over the world. It sits atop the Phocaean city and continues to attract visitors and pilgrims from all over the world.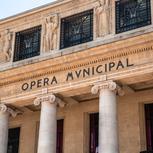 The Opéra de Marseille is one of the oldest in France. Destroyed by a fire, it was rebuilt in 1920. It is a real architectural jewel.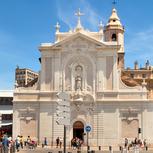 Les Augustins church in Marseille is located on the Old Port. Easily recognizable by its immaculate white facade, it dates from the 13th century.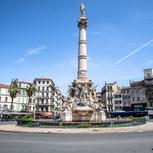 Place Castellane is one of the symbols of Marseille. Gateway to the southern districts, a strategic crossroads and a neighbourhood with a village atmosphere, the fountain is a work of art and a real strategic point in the Phocaean city.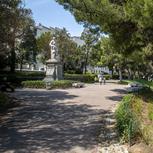 The jardin de la colline Puget is one of the paths that lead to the Bonne Mère. Take its winding and steep roads and discover Marseille!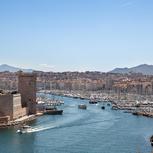 Emblematic site of Marseille with its sardine which is actually a boat that blocked the Old Port. Walk along the Old Port, let yourself be transported. You will enjoy the terraces of restaurants and cafés throughout your walk.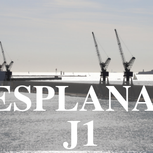 Découvrez l'histoire de l'Esplanade J1, un espace culturel tourné vers la ville de Marseille.