Valentine's Day is coming up! We give you the right tips to make your "seduction plan" a success!
The countdown is on! We are sending you a good dose of Love to prepare you for the fateful date... February 14th! The day of lovers and Love.
This moment when men and women ask questions, a moment of intense stress with a question that persists "What could she like?", "How can I not get dumped on Valentine's Day?". But this year don't panic, we help you choose the right evening, the perfect gift and the restaurant, so that you don't end up single.

Several important points:
    Be a gentleman! Keep it simple and natural. Be yourself.
    Don't give her/him the same gift you gave her/him last year. Brainstorm! It will only please her/him.
    Don't come out with bad excuses, like: "I forgot" it's already the 14th? "or "I really didn't have time, honey." Or don't pretend that you are rebelling against the system, you can't escape it anyway and you'll never cut with the Valentine's Day tradition... We know it's a commercial celebration. But above all, it is an opportunity to have fun with a restaurant and a small gift. And that's not insignificant!
    There are gifts not to be offered, if you don't want to get a slap rather than a kiss. Gift certificates, kitchen utensils, gym memberships... it may cool your partner down. We prefer small attentions like a little rose and breakfast in bed, a good meal well prepared or a table in a good restaurant. That's enough! For the more committed, you can offer her flowers or a piece of jewellery in addition. It's always a pleasure! An important point to remember: when you say restaurant, you don't say MacDonald's! Have some respect! Ha and also, don't try to cook something if you can't cook!
    Don't do the traditions of the style: the rose beds, the bathtub with the heart-shaped foam, the candles burning the sheets... Try something else because too much romanticism kills romanticism!
 
Our good destinations
Because we are filled with love for you, we help you find the best ideas in Marseille.
Restaurants :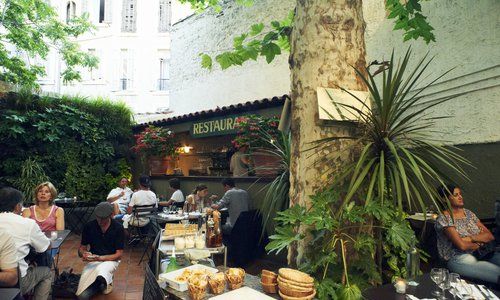 -La Cantinetta at Cours Julien. Italian restaurant in a bistro atmosphere.
-Une Table au Sud, view on the old port - Gastronomic restaurant, Mediterranean speciality.
-AM by Alexandre Mazzia, 9 rue François Rocca, 2 stars in the Michelin guide - Gastronomic and modern cuisine.
-AM by Alexandre Mazzia, 9 rue François Rocca, 2 stars in the Michelin guide - Gastronomic and modern cuisine.
-Le refuge, at Le Panier 22 rue du Refuge, Mediterranean restaurant.
Unusual places:
-Carry Nation. New concept: the bar address is kept secret, it is only after your reservation that you will receive an email with the address and the code to enter it. Specialist in cocktails, theme evenings, masterclasses and cocktail discovery workshops. With a special Valentine's Day evening, under the theme: guns and flowers "because even gangsters are romantic". Immerse yourself in a very Peaky Blinders universe for one evening.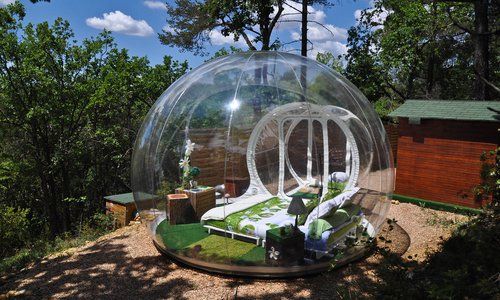 -Attrap'Rêves. Chemin de la Ribassière, 13190 Allauch. Spend an unusual night in a bubble, looking up at the stars! Nothing more romantic than that! The bubbles are tastefully decorated, breakfast, meal and champagne bottle will be served. You will also have at your disposal swimming pool and jacuzzi (for the most daring)!
And don't forget, it's the thought that counts! Good night of love!
By the way, Marseille Tourisme also sends you love!