You are on holiday in Provence and you are planning to come to Marseille? Do you want to visit the must-see places while taking the opportunity to relax? Don't panic, we have selected a number of indispensable places to discover Marseille and enjoy the city.
Discover the city's most popular places! Enjoy the panoramic view from Our Lady of the Guard, drink the famous pastis at the Old Port and end your visit with shopping at the Terrasses du Port Shopping Mall passing by the MuCEM and Fort Saint Jean.
Places to visit in Marseille:
- Terrasses du Port
- MuCEM
- Old Port
- Our Lady of the Guard

Hike Info
Distance:


8.78 kilometers

Difficulty:




Duration:


1 hours to 2 hours
Points of Interest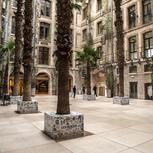 Les Docks of Marseille have taken over from the Old Port for trade. Built on the English model, they symbolize the industrial development of the city. Recently renovated, you can do a shopping session or have a drink in the various courtyards of the building.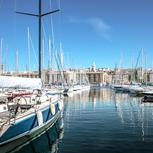 Inscrivez-vous afin de récupérer votre invitation pour notre présentation exclusive de l'annuaire du site MarseilleTourisme.fr !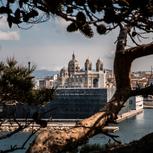 It's the Cathedral of Marseille! Its real name is Cathédrale Sainte-Marie-Majeure, but we locals call it La Major. Standing proudly from the quays, it's the first thing the sailors see when they arrive in Marseille.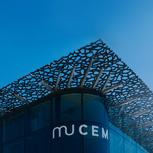 The Museum of European and Mediterranean Civilizations: it is more than 40,000 m² dedicated to exhibitions around the Mediterranean world in all its diversity. Divided into 3 sites, you can access it from Fort Saint-Jean and discover a view of all of Marseille.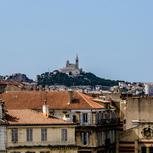 The Bonne Mère is known all over the world. It sits atop the Phocaean city and continues to attract visitors and pilgrims from all over the world.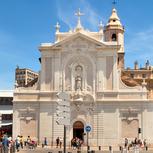 Les Augustins church in Marseille is located on the Old Port. Easily recognizable by its immaculate white facade, it dates from the 13th century.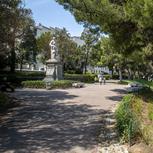 The jardin de la colline Puget is one of the paths that lead to the Bonne Mère. Take its winding and steep roads and discover Marseille!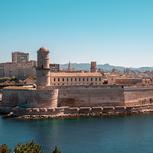 The Fort Saint Jean was built to defend the port of Marseille. It was also used as a commandery by the Knights Templar during the Crusades. It is an essential monument of the Phocaean city!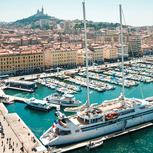 Emblematic site of Marseille with its sardine which is actually a boat that blocked the Old Port. Walk along the Old Port, let yourself be transported. You will enjoy the terraces of restaurants and cafés throughout your walk.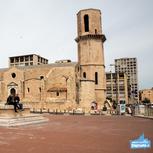 The Saint Laurent church dominates the pass of the Old Port. It is traditionally the parish of the professions of the sea. It is closely linked to the history of Marseille: it is one of the oldest churches in Marseille.
Découvrez l'histoire de l'Esplanade J1, un espace culturel tourné vers la ville de Marseille.